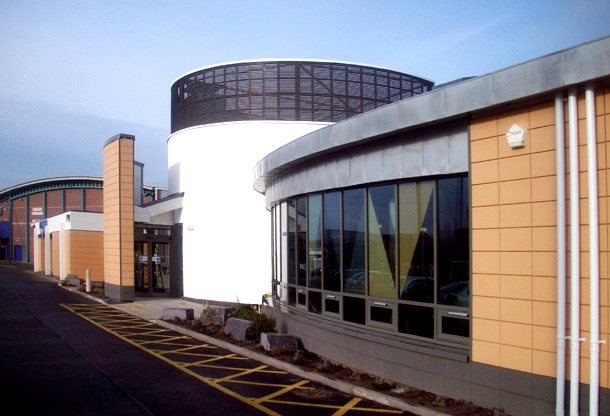 Glyndŵr University (Welsh: Prifysgol Glyndŵr, Welsh pronunciation:) is a university with campuses at Wrexham and Northop in north-east Wales. Formerly known as the North East Wales Institute of Higher Education (NEWI), it was granted full university status in 2008 after being a member of the University of Wales since 2003. The University is named after the medieval Welsh prince Owain Glyndŵr, who first suggested the establishment of universities throughout Wales in the early 15th century.




Glyndŵr University (GU) remains an accredited institution of the University of Wales and offers both undergraduate and postgraduate degrees, as well as professional courses. The Vice Chancellor is Professor Michael Scott. GU has approximately 8,000 students including over 500 from outside the UK.
Courses Glyndŵr University runs 200 Plus programmes, offering foundation, HND/Cs, honours and master's degrees and doctorates over a broad variety of qualifications. In addition to professional courses such as nursing and social work, Glyndŵr University offers a range of postgraduate and undergraduate qualifications in Art & Design, Engineering, Science, Humanities, Health and Social Care, SportsSciences, Computing and Communication Technology, Music technology and Business.

Glyndŵr University is active in postgraduate research, particularly in science but also in engineering, health, business studies and the arts. The institution entered the RAE 2008 and received several rankings of "international significance". The restructured Chemistry research team has now repositioned itself under Materials Science and has entered the 2008 RAE under that unit of assessment. The Materials Science Research Centre also includes the Glyn O Philips Hydrocollids Research Centre, directly supported by the Japanese company San-Ei Gen FFI Inc. Materials Science at Glyndŵr University includes the Water Soluble Polymers Group and the Advanced Materials Group, as well as an Advanced Composites Training and Development Centre underway with Airbus in Hawarden.